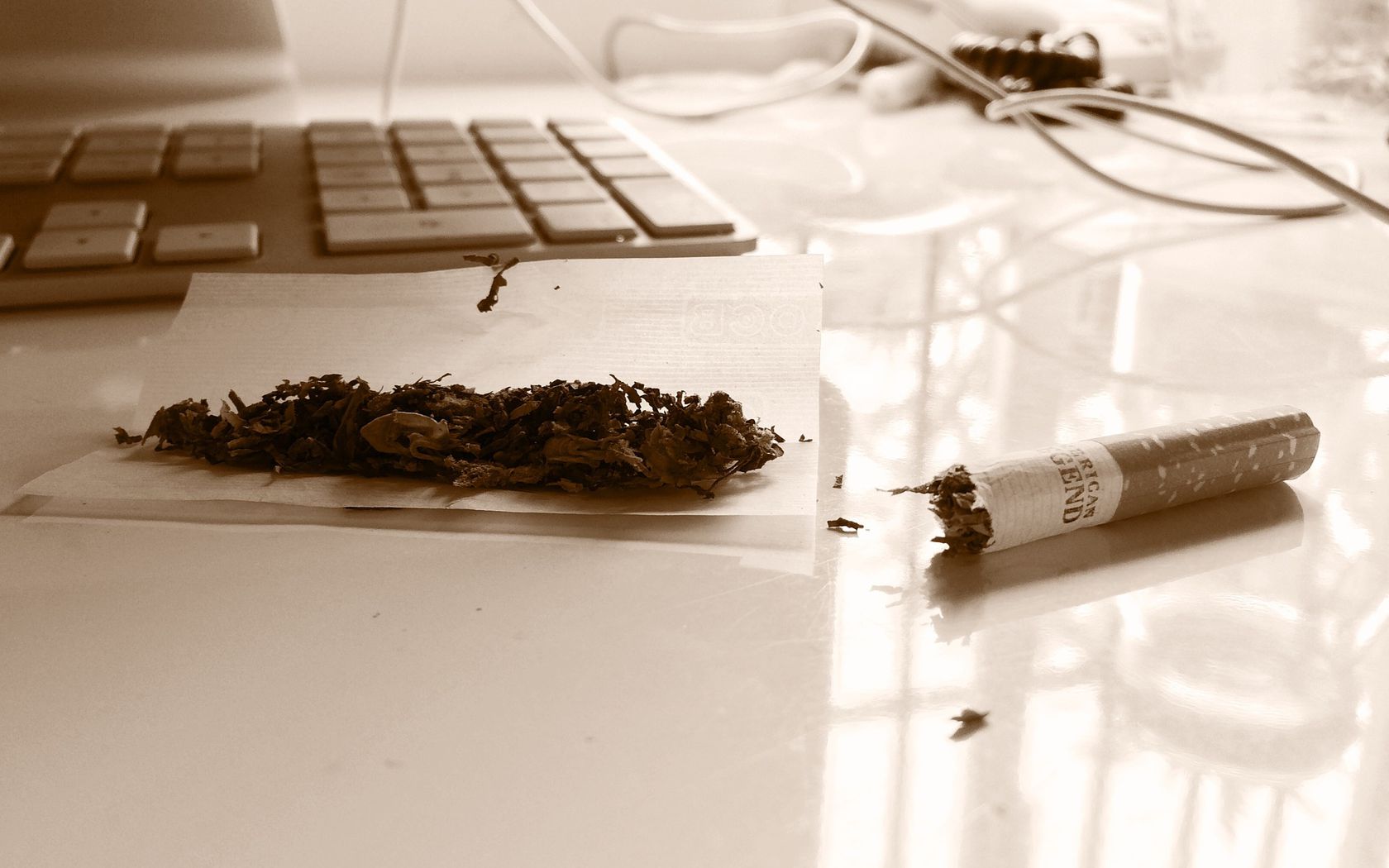 When it comes to finding, non-addicting, nicotine free alternatives to smoking tobacco, there are many options. Often times people are interested in finding herbs or blends they can use as a substitute for tobacco in, cigarettes, pipes and for mixing with other herb. People are also using vaporizers to smoke tobacco now.
With so many good non-tobacco options available, it comes down to personal preference. The best way to find the herbal blend that best suits you is to sample different blends and herbs.
For people looking for nicotine free herbal rolling tobacco substitutes for herbal cigarettes, cigars or pipes we have many excellent suggestions.
The tobacco free herbal smoking blends listed here, have not shown to be habit forming.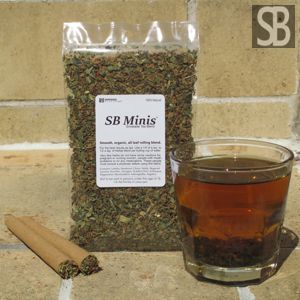 SB Minis™ Tobacco Free Rolling Blend
This is a smooth and substantial, nicotine free, tobacco alternative is processed to be perfect for rolling and smoking tobacco free herbal cigars or cigarettes. Also a great alternative to traditional pipe tobacco.
---
SB Minis Blueberry™ Tobacco Free Rolling Blend
This mixture of leaf and flower is another smooth and substantial blend that is processed to be perfect for rolling and smoking tobacco & nicotine free smokes. The flowers add some natural flavoring and make this blend good for mixing with other herb or blends.
---
Mystic Hookah Original™ Tobacco Free Shisha Blend.
Mystic Hookah™ is an all flower tobacco and nicotine free herbal pipe blend that is an excellent, smooth and full bodied, alternative to traditional tobacco..
---
Luna™ Herbal Tobacco Free Blend
From its inception 15 years ago Luna™ was blended to offer a herbal substitute for tobacco cigarettes using herbs not known to be, or considered, smoking herbs. Being a combination of leaf and flower, it is a relaxing and smooth smoke.
---
Cloudbreak™ Herbal Tobacco Alternative
Some of the herbs used in Cloudbreak™ are used in Native American Smoking Blends and make it a good option as an alternative to tobacco. It is also good for rolling organic tobacco free herbal cigarettes and pipes.
---
Mellow Yellow™ Nicotine Free Herbal Alternative to Tobacco
This non addictive tobacco substitute has been on the market for 19 years. Another blend of leaf and flower that produces a full bodied substantial smoke. Great for herbal smokes and pipes. Highly rated.
---
Island Magic™ Tobacco Free Herbal Smoking Alternative
Island Magic™ is a damiana based herbal, tobacco free, smoking blend. We find it to be a viable ,nicotine free, herbal substitute for tobacco in pipes and cigarettes. Nice blend to mix with other herbs.
---
Blue Sky™ Nicotine Free all Flower Blend
Another all flower tobacco free blend that is fantastic for mixing in with other herbs and rolling herbal cigarettes. Blue Sky™ is slightly enhanced as well so it has a smooth flavor and will burn for a long time.
There are many other options as well. We could not list every product on the site so we included blends that we felt would be a good starting point for someone. Please keep in mind all of these products are available in sample sizes. Another product that could have made this list would be equilibrium. Thank your for visiting the site, if you have any questions or concerns please feel free to contact us or comment below.